Karos _ carpooling solution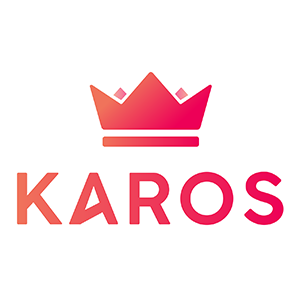 What is Karos ?
Karos is the leading short-range carpooling application in Europe. We help Public Transport Authorities & large corporates reduce the impact of solo-driving with the most efficient
carpool technology. Karos has 600 000+ users in France, Denmark and Algeria, and has raised over 15M€ to spread its technology in Europe. Visit our booth B16 during the ITS European Congress!
Karos could be used by every participant of the ITS European Congress to reach the congress venue, their hotel, the social activities venues and much more!
How does it work?
Just click on this link or download Karos App and directly plan your trip to the MEET.
The app will match you with other passengers & drivers to share your trip
Join our 20 000+ community in Toulouse and enjoy the ride!
IODINES – Carsharing solution

Information
IODINES, the new eco-friendly carsharing service in Toulouse at a special rate during the ITS European Congress.
IODINES is a freefloating electric carsharing service usable without subscription. Cars can be located, booked and used from IODINES mobile app wherever you want and whenever you want from 10 min. to several days.
On-street parking in Toulouse is free for IODINES vehicles and a IODINES dropzone is available in front of the Terminal at the airport.
On the ITS site, free dedicated parking places will be available next to the congress entrance to drop off or pick up one of our vehicles. Our valet service is also at your disposal to deliver or take back a car at your hotel, at the airport or at the railway station.
To take advantage of our special ITS offer, create your account on www.iodines.fr, tell us your mobility needs and our team will take care of the rest. More information on the App.
Tisséo – Public transportation
Every participants registered to the ITS European Congress will receive a public transportation ticket.
The tickets will be valid from Sunday 29 May to Thursday 2 June included for any type of public transportation within Toulouse (Métro, Tram, Bus)
No shuttle from/to the Airport but Tram T2 top Ancely stop then Tram 1 or Bus line 30 give your access to the Meett Congress center
Find out about the public transportation network and how to get around Toulouse by clicking HERE !
Transfers info for social events
#ITSToulouse 2022
ITS Dinner:
Transfers:​Pick up at Meett Congress venue
Bus departure between 18:00 to 18:45​
As the venue is located in the Toulouse city center, participants staying in Toulouse can walk back to their hotel.​
Transfer return organised from Espace Vanels to hotels in the Blagnac airport area (Residence Inn, Hampton, Holidays Inn hotels) – departure from Espace Vanel at 22:30, 23:30 and 00:30
Illustrious Dinner:
Transfers :​Pick up at Meett Congress venue
Bus departure between 18:00 and 18:30​ ​
Transfer return organised from Place du Capitole to hotels in the Blagnac airport area (Residence Inn, Hampton, Holidays Inn hotels) at 22:30 and 22:45​. The venue is 5 minutes' walk from the bus stop
Please also add the social events info to the social events page. Also relink the links so that they don't go through mimecast.
​
Getting there and around
#ITSToulouse 2022
Arrive in Toulouse by plane:

Attractive discounts, up to -15%, on a wide range of public fares on all AIR FRANCE, KLM and their code-shared flights worldwide have been negotiated for our registered participants of the 14th ITS European Congress in Toulouse, France.
Book your flight tickets now and benefit of attractive rates using the following link
Event: 14th ITS European Congress
ID Code: 38475AF
Travel Valid Period: 23/05/2022 to 08/06/2022
Event location: TOULOUSE
Arrival at the Venue:
MEETT – Centre de Conventions de Toulouse Métropole
3601 Chemin du Pigeonnier,
31840 Aussonne, France
Travel times :
Meett > Airport 15 min by tramway / 7min by car
Meett > City Centre: 35 min by tramway / 30 min by car
By Car:
Access by D902 & N224
parking capacity of 5,000 spaces